Improve Quality Of Your Life
We are a residential habilitation agency in the Coeur d'Alene Idaho area. We specialize in working with participants on Idaho's Developmental Disability Waiver from 18-30 years old, by providing individual and group supported living services both in homes and in the community. We have worked with participants with social anxiety, with depression, with intellectual disability, on the autism spectrum, and more.
We can help!
Find out about our openings
The possibilities are endless!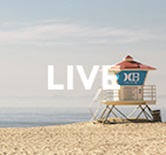 Meet Friends
Engage in opportunities to find people with similar interests, become more comfortable in social settings, and improve social skills.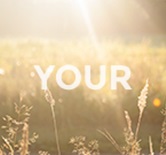 Gain Skills
Independence takes work. We can help you to accomplish small objectives on your way to your larger goals.
Move Forward
Life presents all sorts of challenges, it's nice to have people on your team providing support every step of the way.
Who we are:
Bella Angel Care
We are a Residential Habilitation Agency operating in the Coeur d' Alene, Post Falls, Hayden area of North Idaho.
Helping adults on the DD waiver gain independent living skills.
10
Years of
Helping

Get On Our Waiting List
& To Be Notified About Openings
How we help
01.

Socialization

In a group of peers or with individual support in the community, we help you gain and maintain the skills you need to succeed.
02.

Self Direction

It's your life. Whether it's getting your drivers license, studying for the GED, or some other life event, we can help.
03.

Manage Money

We can help with planning a budget, comparison shopping, and increasing general money management skills.
04.

Daily Living Skills

We work with you to increase cooking skills, menu planning, healthy eating choices, and maintaining a clean and orderly home.
Our Awesome Partners
High Road is an agency offering service coordination for participants. They are based in Coeur d'Alene, Idaho.
Panhandle Support Services is based out of Sandpoint Idaho. They offer service coordination in our area.
Unbefuddled offers service coordination for participants throughout the state of Idaho. They are based in Boise.
Big Lakes offers psychological testing, behavioral and individual therapy, including therapies for children and adults with depression, anger, PTSD, anxiety, emotional regulation, and more.